THE JOURNEY OF THE EARTHWORM (RR) von | by Gabi Schaffner
[pls. scroll down for english version]
Der Regenwurm reist auf Radiofequenzen, erdigen Hacks und Gemischen aus Klangmaterial. Sie/er passiert Mückenschwärme (ja, dieser Regenwurm kann fliegen!), Vogelgezwitscher und Gewitter, besucht eine sommerliche Theateraufführung in Finnland, lauscht einem Jungen und seiner Mutter beim Singen, wühlt sich durch die Überbleibsel eines deutschen Gartenradios, finden ihr/sein Glück im Läuten von Glocken aus Porzellan – und verschwindet schliesslich in der Stille…
THE JOURNEY OF THE EARTHWORM (RR) von Gabi Schaffner ist eine GUNSTproduktion von radiator x für das internationale Kunstradio-Netzwerk radia.fm
und wird in der Woche vom 01. bis 07. August 2016 als radia #592 (saison 37) von den beteiligten Stationen des Netzwerks ausgestrahlt.
Hintergrundinformationen und Credits: siehe unten.
Ausführliche Informationen zu radiator x und allen radiator-Produktionen im radiator-airchive.
Sendungs-Aussstrahlungstage und -zeiten der beteiligten radia-Stationen sowie weitere Informationen zu radia.fm auf den Heimseiten von radia.fm
[English]
The earthworm travels on radio frequencies, earthy hacks and conglomerates of audio matter. S/he passes through mosquito clouds (yes, this earthworm can fly!), bird songs, thunderstorms, attends a Finnish summer theatre show, listens to a boy and his mother singing, visits the acoustic remnants of a German garden radio, finds happiness in the ringing of porcelain bells and, finally, merges into silence and is gone.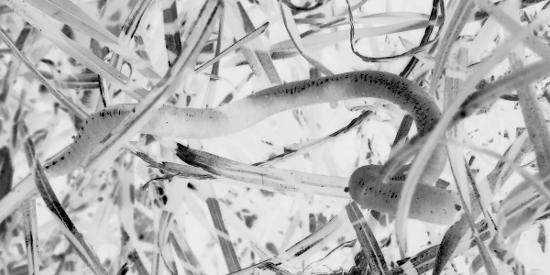 Voices by:
Teuri Haarla, on occasion of his exhibition at Galerie Hilbertraum, January 16, 2016, Berlin, Germany – Unknown but stunningly convincing actors of a "kesäteatteri" in Mid Finland, 2010 – Gibrain and Virpi Nurmi in their garden in Gießen, Germany, 2014.
Teuri Haarla is a Finnish self-taught artist who works with drawings, performance and architecture. For his performances he goes into a state he calls "bio drunk". He also built the "Plantheon" tower, 17 metres high and based on the geometry of nature.
During the opening we had a talk in which he explained some of this work and philosophy. Find out more at biodrunk.com
Field recordings by raw audio/Gabi Schaffner with snippets and remixes taken from:
momoscas1 by galeko, freesound.org – vartioh__loud-transmissions, freesound.org – spectrm__radio-interference, freesound.org – noisecollector__magnetorcradio, freesound.org – singing saw "fake birds" by Mimosa Pale, Berlin, Germany, 2011 – guitar in "Birdcage" and flute improvisation by FX Schroeder, Hamburg, Germany 2011 – kompost20140711_2047.0.25s, programmed by Pit Schultz, 2014.
RR = RADIA RAW = This piece is a special pre-edit for radia by raw audio.
GABI SCHAFFNER
is an interdisciplinary sound artist, curator, writer and photographer based in Berlin.
Travelling forms a vital part of her work – as a source for sound and language recordings but also as "a rite of passage" enabling the artist to explore alternative narrative structures. Her works in the field of radio art have been broadcast internationally, including commissions for Deutschlandradio, SWR, ABC Australia and many more. In 2012 and 2014, she staged in collaboration with Pit Schultz/reboot.fm a garden radio station in Berlin and in Giessen, Hessia, both featuring international as well as local artists and gardeners. Since 2011 she has been creating several shows for radia.fm
Find out more about her projects at rawaudio.de and at www.datscharadio.de
THE JOURNEY OF THE EARTHWORM (RR) by Gabi Schaffner is a GUNSTproduction by radiator x for the international art radio network radia.fm – during the week of august 1 to augist 7, 2016 broadcasted as radia #592 (season 37) by all radia partner stations.
For more info about radiator x, all radiator x shows and all shows produced for radia.fm pls see the radiator-airchive.
For more info about the transmission days and hours of our international partner stations, as well as for more info about radia.fm art radio network pls go to radia.fm*
credits:
Great many thanks to GABI SCHAFFNER for THE JOURNEY OF THE EARTHWORM – and to all contributing artists and sound collectors!
metadata:
THE JOURNEY OF THE EARTHWORM (RR)
by GABI SCHAFFNER
radia production: miss.gunst [GUNST + radiator x]
production date: july 2016
station: radio x, frankfurt am main (germany)
length: 28 min.
licence: (cc-by-nc) GABI SCHAFFNER
www.radiox.de – www.gunst.info – rawaudio.de – www.datscharadio.de
additional info:
includes radia jingles (in/out), station and program info/intro (english)
links:
radio x & radiator x: www.radiox.de – www.radiox.de/radiator-x
GUNSTradio & radiator x: www.gunst.info – www.gunst.info/radiator
Gabi Schaffner: rawaudio.de – www.datscharadio.de
Bitte beachten | Please note:
Für Links zu externen Webseiten wird keinerlei Gewähr und Verantwortung übernommen. Siehe auch den Haftungsausschluss | No guarantees and responsibilities for links to external websites. See also the disclaimer in case.