RITOPEK von | by Karl Heinz Jeron (radia #395)
[pls. scroll down for english version]
Eine akustische Exkursion durch Serbien.
Eine deformierte Landschaft miteinander kurzgeschlossener Schaltkreise, in der Roboter träumen und wohl eher von einer elektrischen Revolution als von elektrischen Schafen träumen.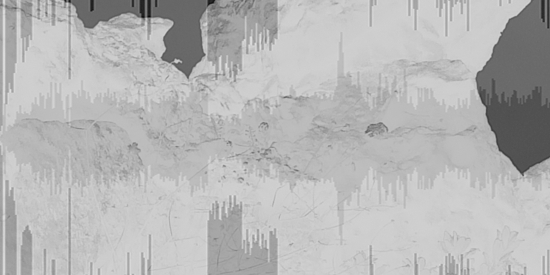 RITOPEK von Karl Heinz Jeron ist eine GUNSTproduktion von radiator x für das internationale Kunstradio-Netwerk radia.fm
und wird in der Woche vom 22. bis 28. Oktober 2012 als radia #395 (saison 29) von den beteiligten Stationen des Netzwerks ausgestrahlt.
Hintergrundinformationen und Credits: siehe unten.
Ausführliche Informationen zu radiator x und allen radiator-Produktionen im radiator-airchive.
Sendungs-Aussstrahlungstage und -zeiten der beteiligten radia-Stationen sowie weitere Informationen zu radia.fm auf den Heimseiten von radia.fm
[English]
An acoustic field trip through Serbia
– a distorted landscape of bent circuits where robots whisper while sleeping and dreaming of an electrical revolution rather than of electrical sheep.
"During my three weeklong vacation in 2012 I visited Žagubica, Beograd and Požarevac in Serbia.
And while I was there I made some field recordings
processed with Audacity
partially changed pitch and tempo
cut into pieces
put together again.
Sources: Valie Djordjevic – Milan Jeron – Cicades – Buskers – Builders – Dogs – Cars – Lorries – Rain – Supermarket register – Taxi driver – Gastarbeiter – Roma kids – Custom noise oscillator" [K.H.J.]
Karl Heinz Jeron is an artist living and working in Berlin.
Find out more about his projects at www.jeron.org
RITOPEK by Karl Heinz Jeron is a GUNSTproduction by radiator x for the international art radio network radia.fm
– during the week of october 22 to 28, 2012 broadcasted as radia #395 (season 29) by all radia partner stations.
For more info about radiator x, all radiator x shows and all shows produced for radia.fm pls see the radiator-airchive.
For more info about the transmission days and hours of our international partner stations, as well as for more info about radia.fm art radio network pls go to radia.fm*
credits:
great many thanks to karl heinz jeron for RITOPEK!
additionally, miss.gunst wishes to thank the following artists and sound collectors for additional material that has been used for the post-production of the show: corsica s for some beautiful radiator sounds as well as freesound.org for being such a generous host and wonderful source for free sounds.
metadata:
RITOPEK
by KARL HEINZ JERON
radia production: miss.gunst [GUNST + radiator x]
production date: september 2012
station: radio x, frankfurt am main (germany)
length: 28 min.
licence: cc-by-nc-sa Karl Heinz Jeron + radiator x
www.radiox.de – www.gunst.info – www.jeron.org
additional info:
includes radia jingles (in/out), station and program info/intro (english)
links:
radio x & radiator x: www.radiox.de – www.radiox.de/radiator-x
GUNSTradio & radiator x: www.gunst.info – www.gunst.info/radiator
Karl Heinz Jeron: www.jeron.org – portfolio.jeron.org
Bitte beachten | Please note:
Für Links zu externen Webseiten wird keinerlei Gewähr und Verantwortung übernommen. Siehe auch den Haftungsausschluss | No guarantees and responsibilities for links to external websites. See also the disclaimer in case.